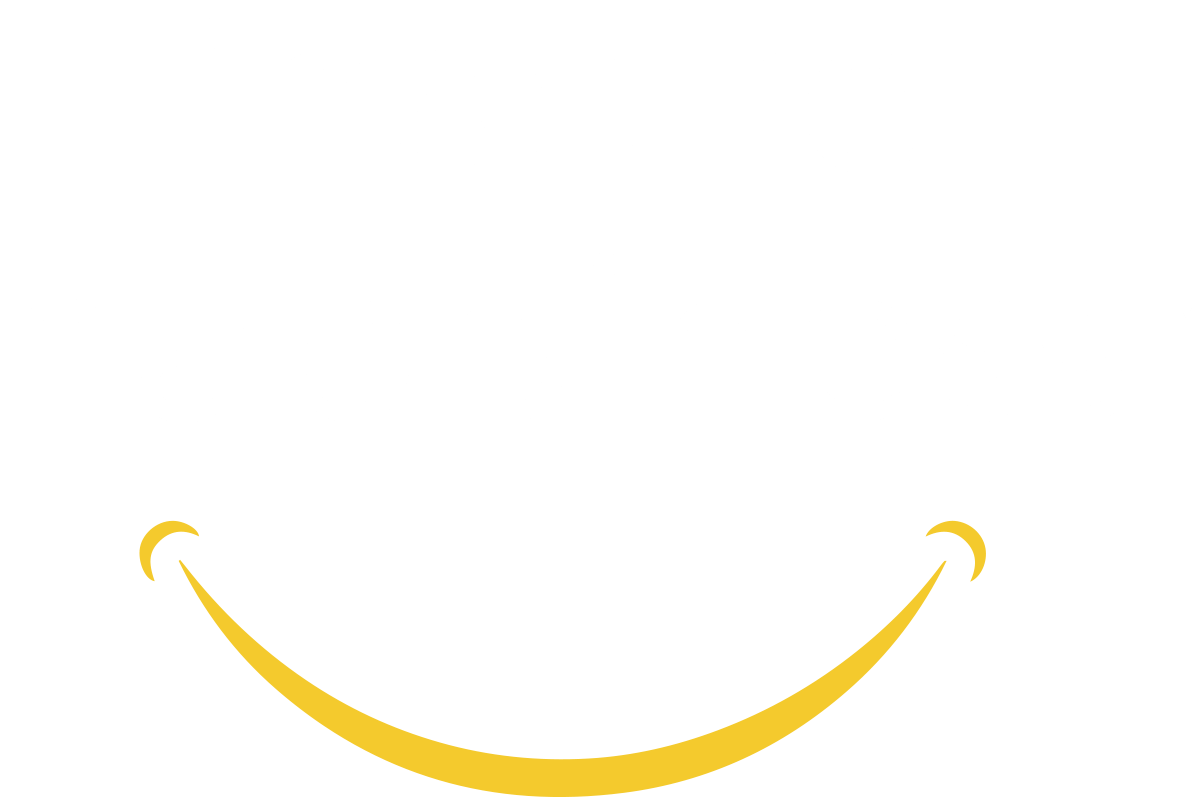 Inspiring happiness, one day at a time!
Start each day with a new quote intended to inspire happiness.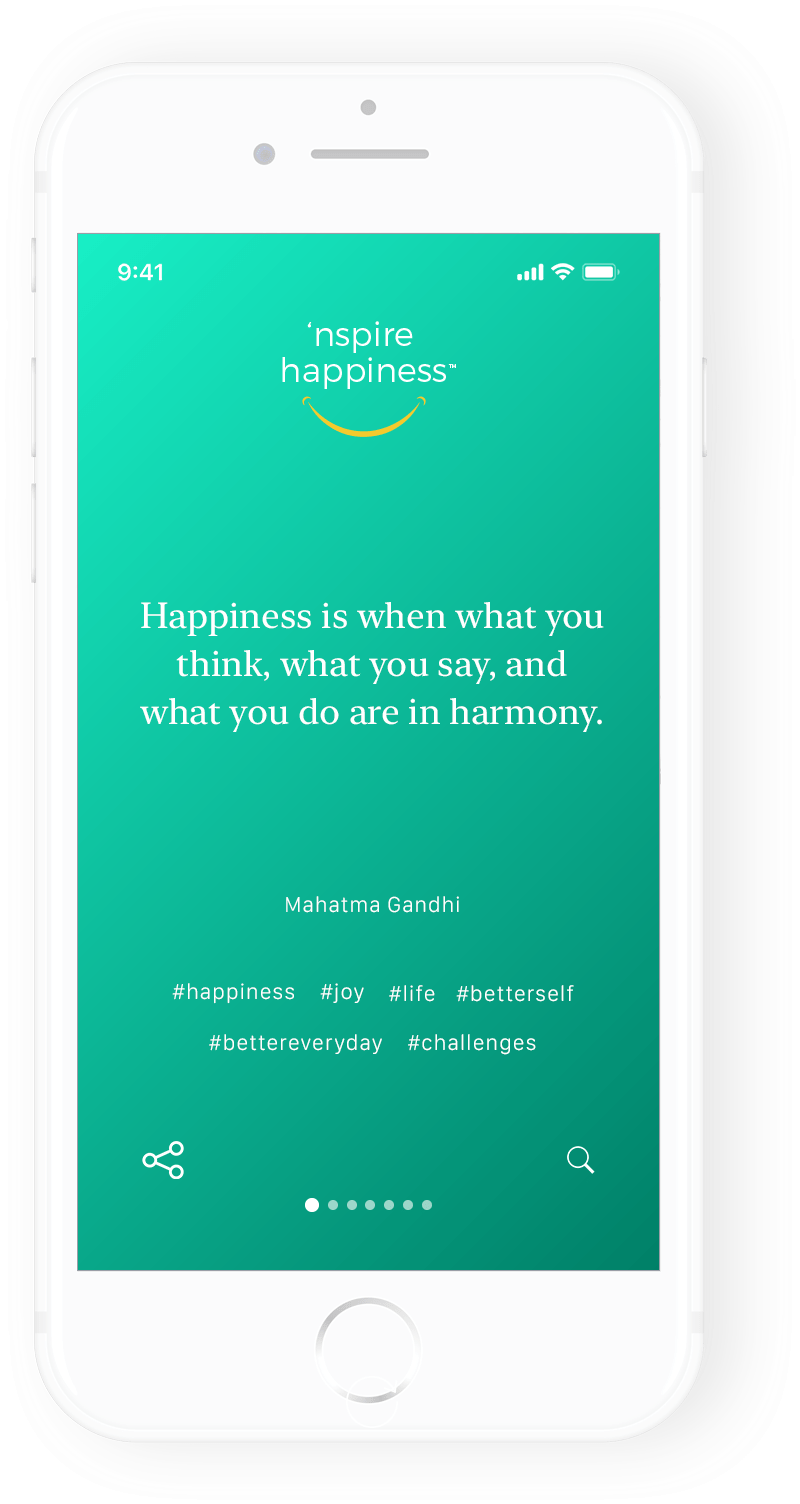 Share quotes via email, text, or social media to spread happiness to your friends and family.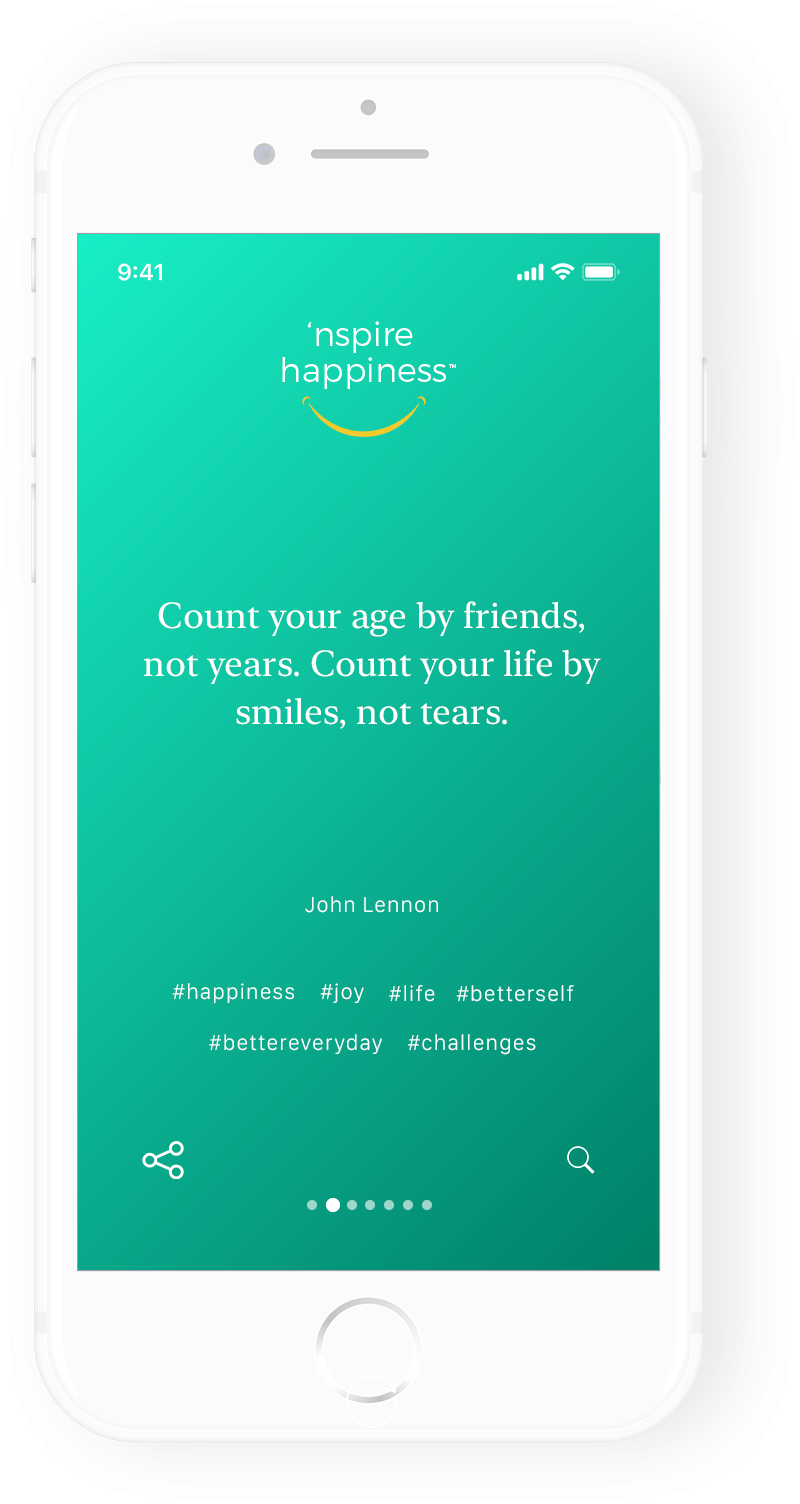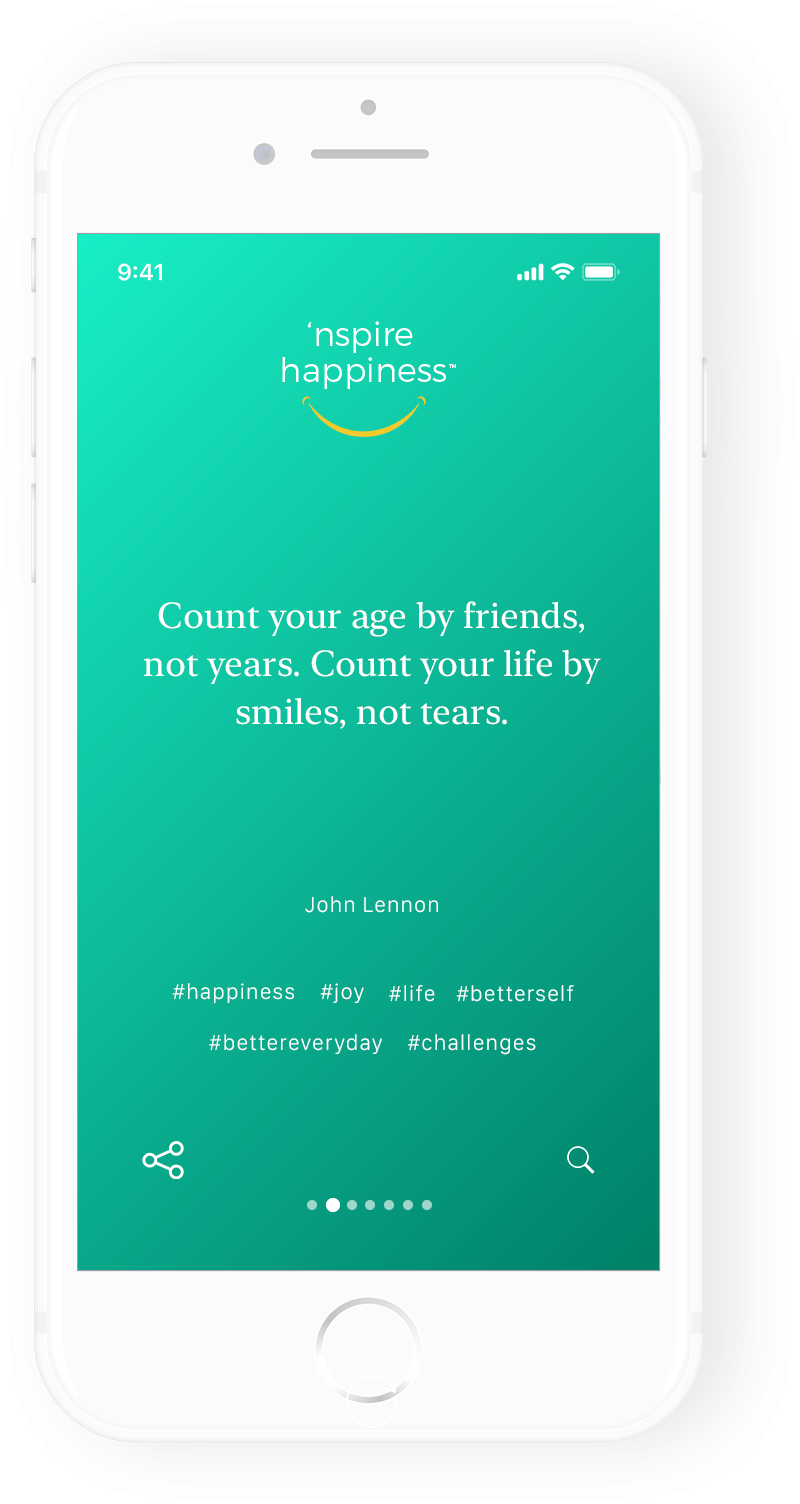 Share quotes via email, text, or social media to spread happiness to your friends and family.
Search by keywords or hashtags to find hundreds of curated quotes we feel inspire happiness!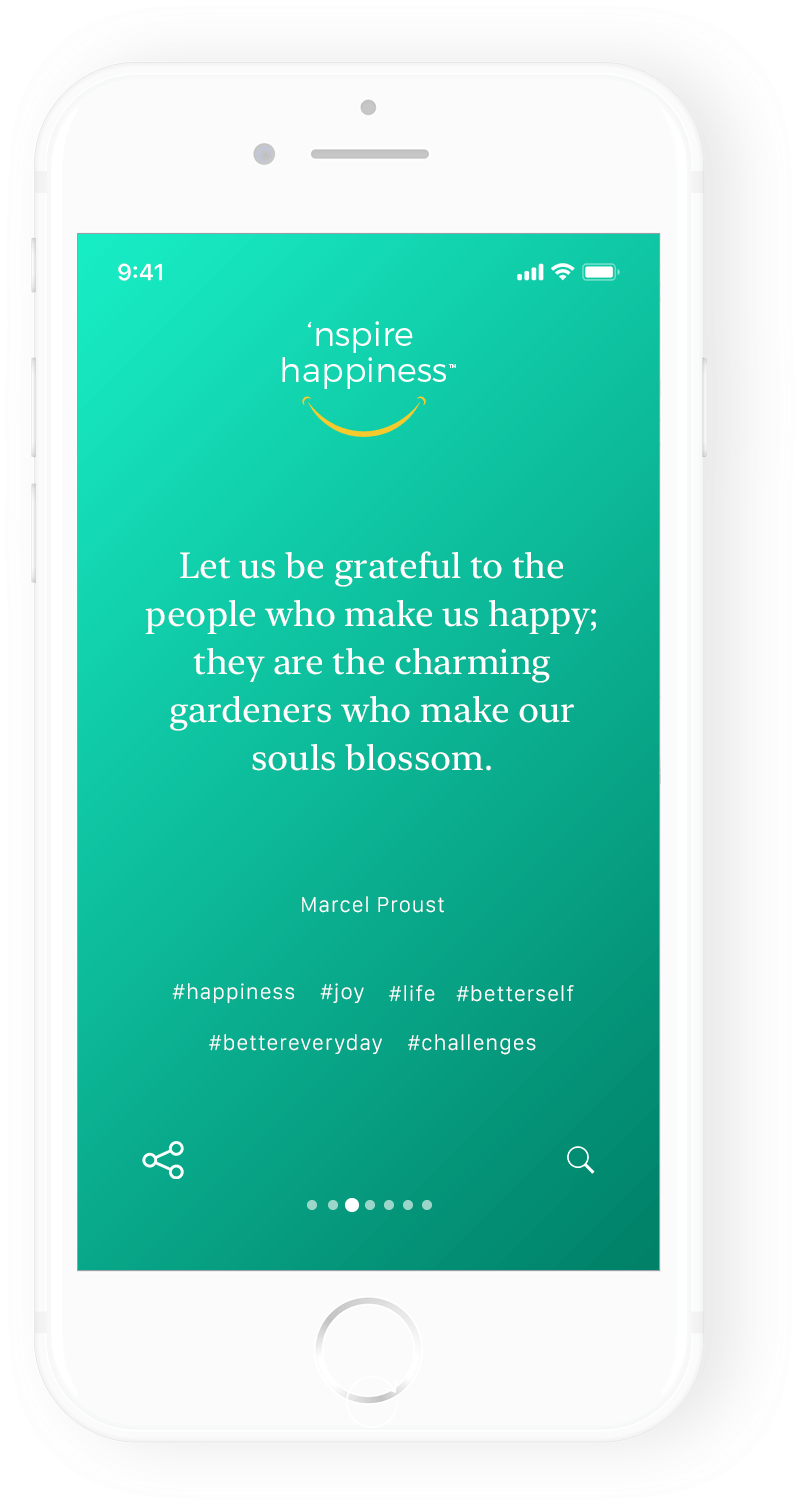 Our Mission
We believe inspiration is all around us!
Our mission is to inspire you every day with a new quote. We have carefully selected the world's most motivational and cheerful quotes and collected them on this one easy-to-use app.
Our hope is that you will seek to inspire someone around you by sharing the quote, the app, or just in your daily life. No matter what kind of day you're having, a little happiness never hurts anyone and we hope this app brings more happiness to everyone who enjoys it!  
Who We Are
The 'nspire happiness™ foundation was established by Dr. Mitchel Goldman along with his wife Laura Goldman and close friends Stan and Doris Bergum to bring daily inspiration to people around the world.
Frequently Asked Questions
How do I share a quote?
Click the share icon on the bottom left of your screen to pull up options to share via email, text, or on social media.
I love the app, can I post a review?
We would love that! Please rate the app on the app store by clicking here.
What is in store next?
We are working to improve the app and allow for user generated content, the ability to favorite a quote, change the time of day you receive a notification, and more. 
What do I get when I download the app?
You will get daily words of inspiration sent to your phone, quote sharing options to spread happiness to your family and friends, and an easy to use interface that helps you focus on the message without distraction. 
What is the purpose of this app?
We developed this app in the hopes to inspire happiness to as many people as possible around the world!